I dream of you at night
You whisper in my ear
I wait for you in silence
Yet still you won't appear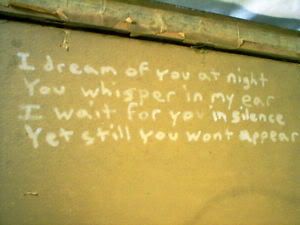 I still can feel you with me
Even though your far above
I love you so completely
You are my only love
- 2. 14. 1991
MJ
Painting by Bret Livingstone
Beautiful painting ~ Michael and his water nymphs...
PRICE OF FAME
"the girls who are over-obsessed with me, who follow me, who almost make me kill myself in my car, who just give their lives to do anything with me, to see me – they'll do anything and it's breaking my heart. It's running me crazy. It's breaking up my relationship with my girl, with my family. That's the 'Price of Fame'."
This is a note found with the new song to be relese Sep 18-2012!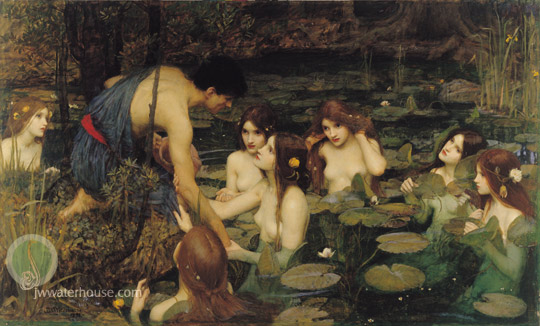 A little known fact is that this artwork is a modern day remake of the world renowned painting by John William Waterhouse (1849-1917) entitled "Hylas and the Nymphs" and painted in 1897. This scene has also been recreated by other artists, most notably by Henrietta Rae. You will find photos of both these works on this website. The painting depicts a moment in Greek mythology where Hylas is lured into the spring by the nymphs. Notice the nymph pulling Michael by the arm and into the spring. Michael and Brett chose to recreate this magical and mythical scene due to Michael's own persona of peace and love. It is as if Michael saw himself in Greek mythology and immortality. What has been perceived to be a controversial painting is in fact a magical and romantic masterpiece of such depths few have understood until now.
A brief history about Hylas: In Greek mythology, beautiful youth. He was the son of Theiodamas, king of the Dryopes, and friend of Heracles. Heracles took him along on the Argonauts Expedition. When they reached the shores of Mysia, Hylas went ashore to find water. He found a spring, but the Nymphs of the water lured him into the deep. Hylas fell in love with the nymphs and remained with them to share in their powers..
"Art and music are timeless. As it crosses cultural boundries, whether in words or in images, art has the power to speak the dreams of a generation. This power must be cherished, shared, respected, and above all, used for worthwhile endeavors. I am gratified to have affiliated with Brett Strong. He, like Michelangelo, is gifted, and like that great Renaissance artist, is a dynamic visionary."
~Michael Jackson